EMPOWER SIZZLE TO START SENDING OUR CUSTOMERS TO YOU!
Sizzle has been designed to remove all of the substantial costs of producing games, delivering offers, engaging with augmented reality, and delivering fun and unique experiences. The Sizzle Network and Offer Engine™ is complete with the most comprehensive suite of tools, games, experiences and interconnectivity. Sizzle will save your corporation hundreds of thousands of dollars in development costs, and allow a nearly risk-free opportunity to add new levels of engagement with your customers. The Sizzle Augmented Reality system is capable of delivering millions of unique Augmented Reality games and experiences, while still remaining a very light app to download. Our users are Sizzling hot and looking to win offers and prizes inside Sizzle Spin™!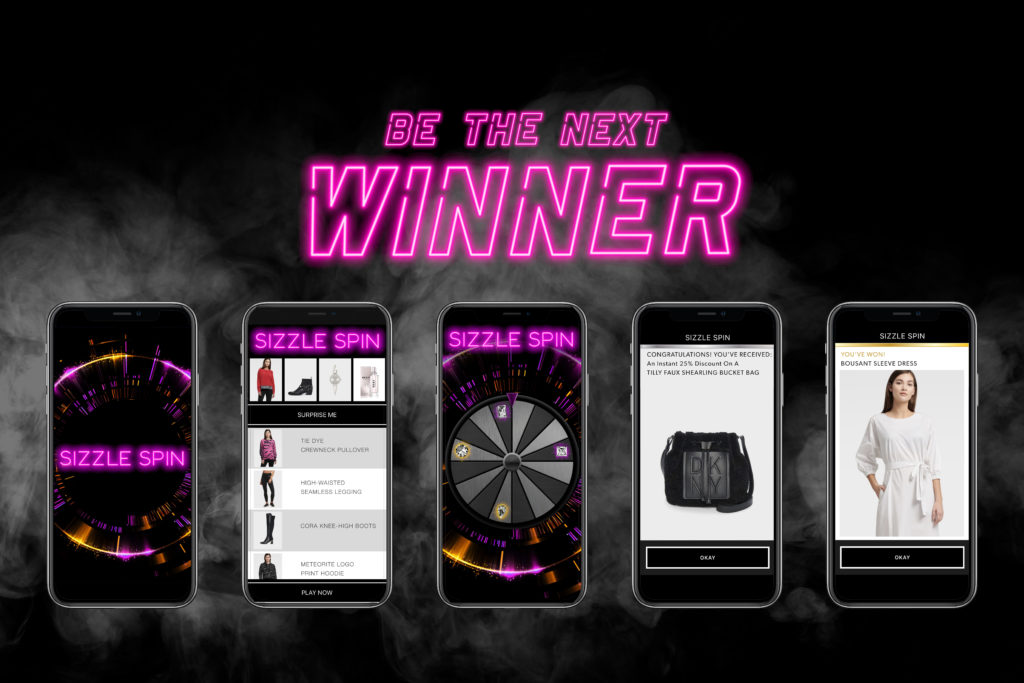 Sizzle empowers local and national promotions to add an instant layer of gratification with the Sizzle Spin, to see if you have instantly won a prize. These incentives further drive traffic back to the locations for increased throughput and patronage.
In the Sizzle Spin platform, consumers are either delivered a winning ticket, with no purchase necessary, or they are delivered a Sizzle Offer to purchase your products, services, events, etc. at a significant discount. Everyone likes to win, and Sizzle delivers winning prizes to many of our customers on a daily basis.
Sizzle Spin allows your product(s) to increase market share, brand awareness, and consumer desirability through the emotional experience of spinning and winning. The Sizzle wallet allows the won opportunities to be readily stored for ease of use when the consumer wishes to convert one of them. Many of the offers are connected to a direct sales opportunity inside the Sizzle Shop. Your brand may deliver prizes and / or offers for use inside Sizzle that are redeemable at any of your locations, or on your website, or inside the Sizzle Shop. Wherever you would like to direct the sale, Sizzle is multifunctional to make it easy for you to connect and deliver experiences that are fresh and emotionally exciting to your visitors.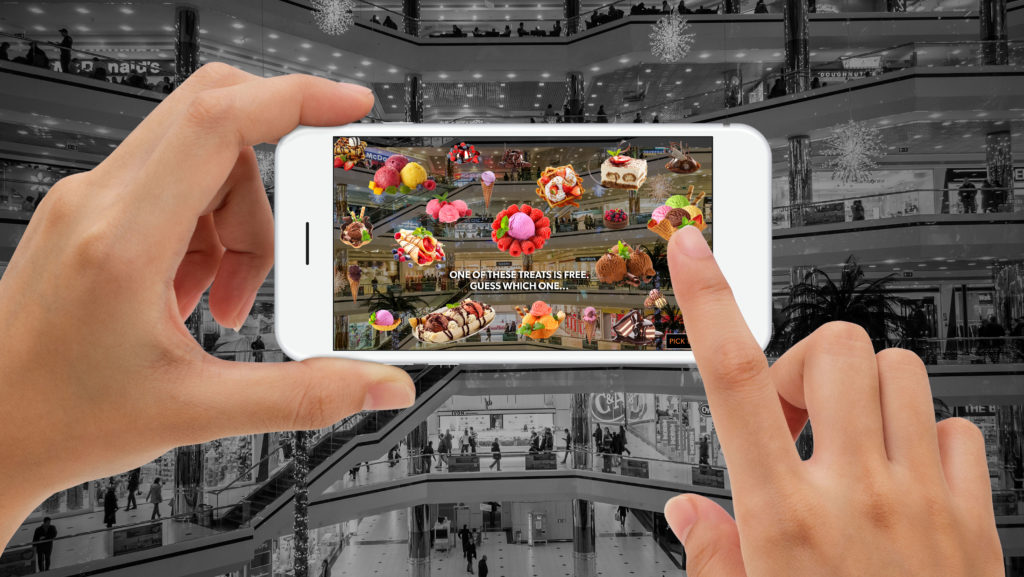 Sizzle offers a wide selection of augmented reality games to deliver offers and prizes of many kinds. Sizzle first tested the Augmented Reality game with Pepsi and the Patriots, in their hospitality booth at Gillette Stadium during the Patriots v. Dolphins game on September 30. Consumers who participated in the short test expressed the appropriately positive responses that has given way to the next successful sweepstakes deployment at the PGA Merchandise Show.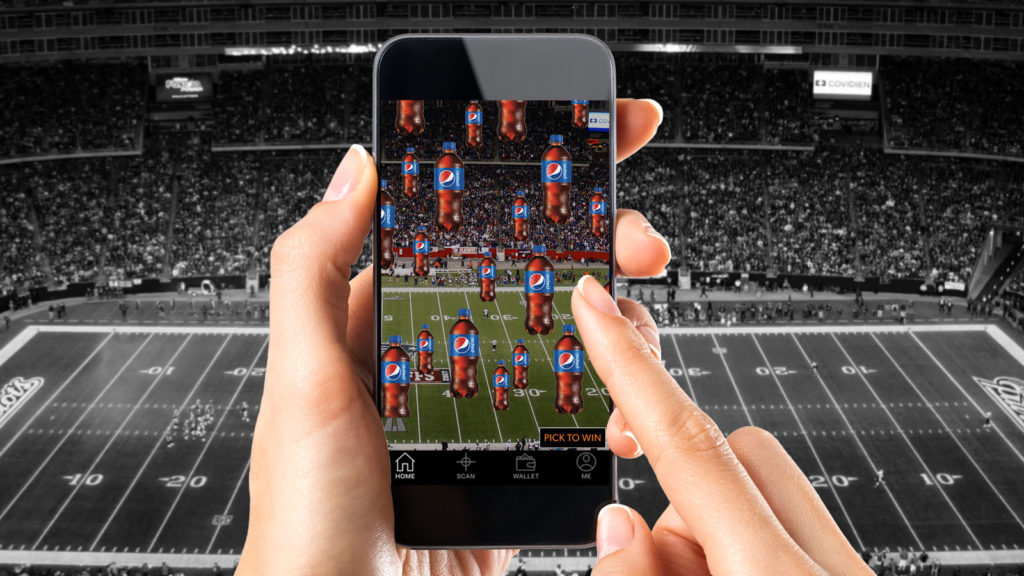 "The Sizzle Network has taken a visionary approach to trans-media marketing. In a world where technological advances happen so rapidly, Sizzle is the first that has incorporated all of the most cutting-edge technologies into one place. It's allowing partners the opportunity to finally understand not only which marketing elements are truly performing, but exactly how well they are performing financially. It's as close as we've come to understanding the true ROI of a marketing spend. I'm excited by the work we've done thus far, and look forward to continued advancement in the coming years."
Tyler Williams
PepsiCo, Inc.
Field Marketing Manager, Northeast Region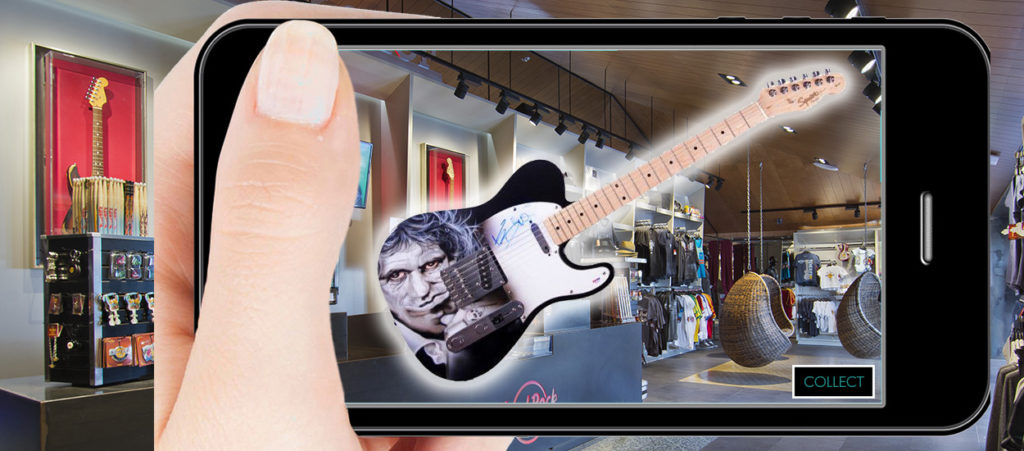 Augmented Reality treasure hunts come to life inside the Sizzle Network. AR Treasure Hunts drive traffic around a property and eliminate dead zones from traditional customer flow. Or the treasure hunt can deliver repeat customer patronage by providing a new augmented reality item to collect upon each of the visits to a location or facility. Sizzle's systems enable the consumer to save these AR experiences when desired, or allows them to only have these experiences in specific locations, such as a theatrical standee promoting a feature film in a theater lobby, or a tour in a museum that requires specific illusions to take place in a series of rooms, or in a theme park to entertain the customers while waiting in line. In all cases, the Sizzle Network is the most versatile, cost effective solution for providing augmented reality in all cases, worldwide.
As we bring Sizzle into a new level of public beta, and rollout our extensive suite of features, our clients are rapidly expanding their promotional and sales strategies to include consumer engagement inside the Sizzle Network.
For more information visit http://SizzleSells.com